Double Button Multifunctional Baby Safety Lock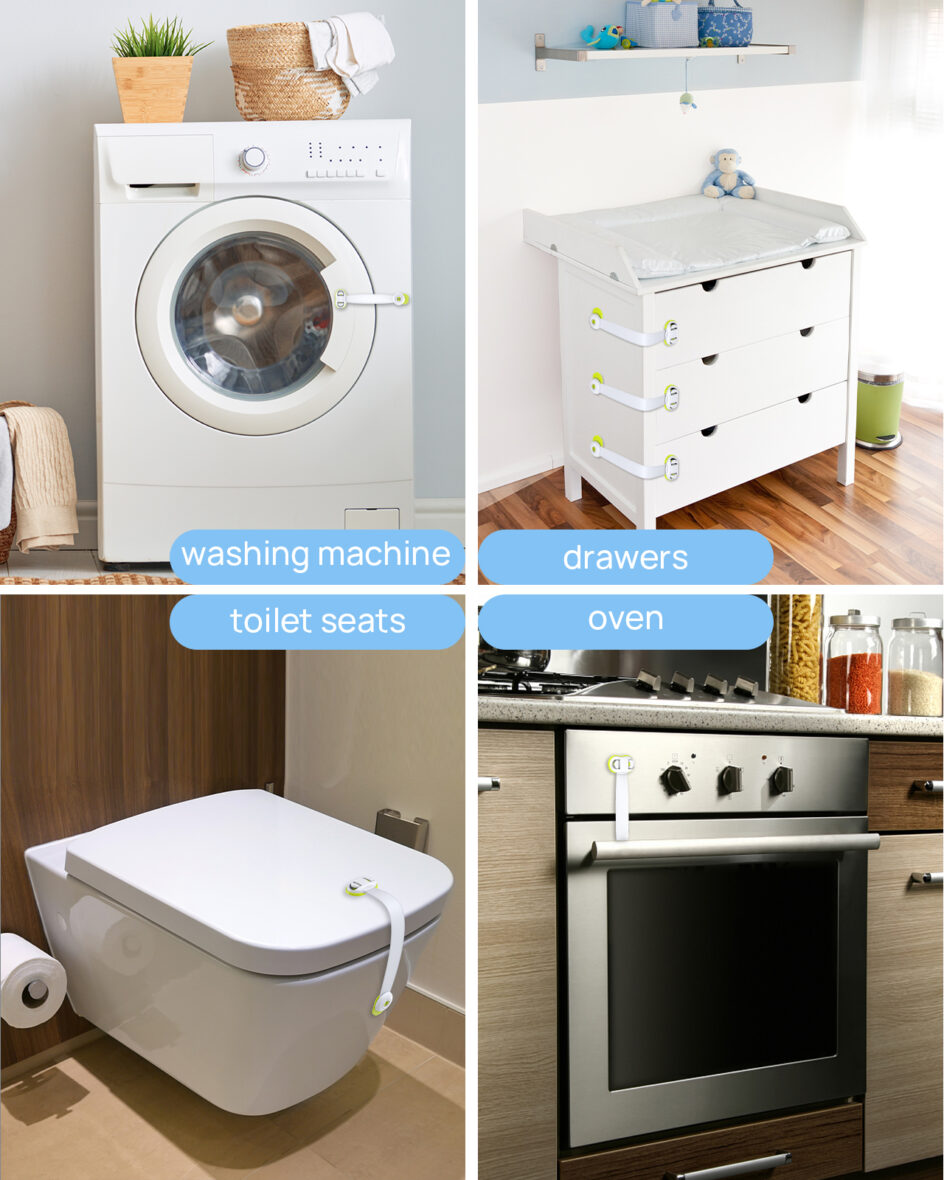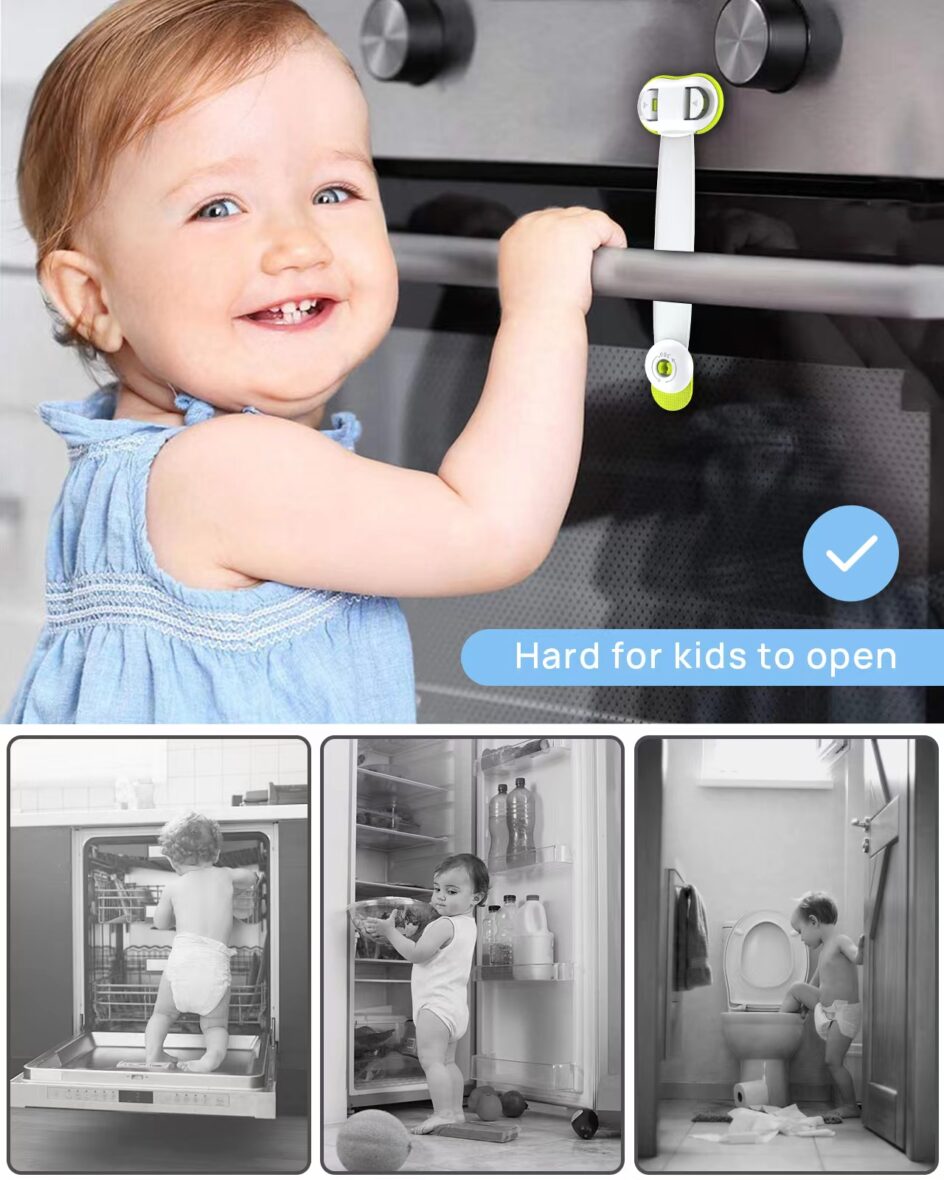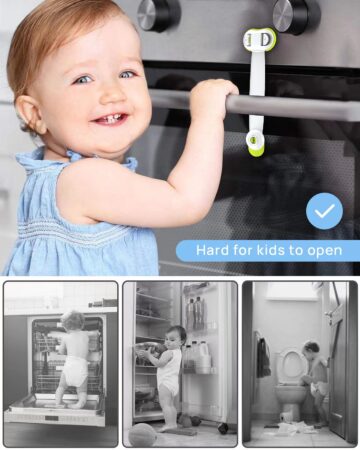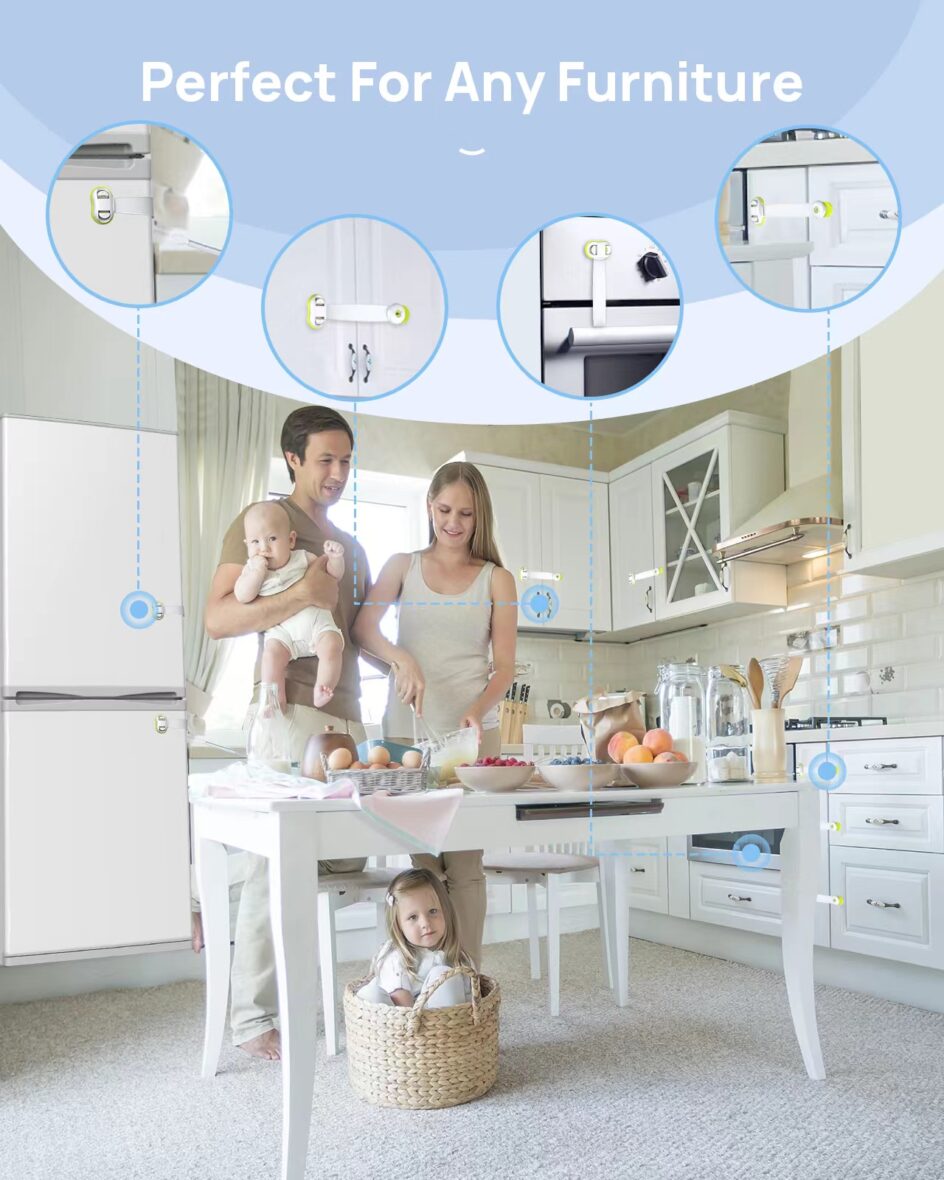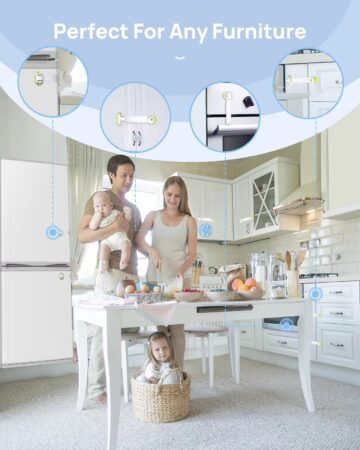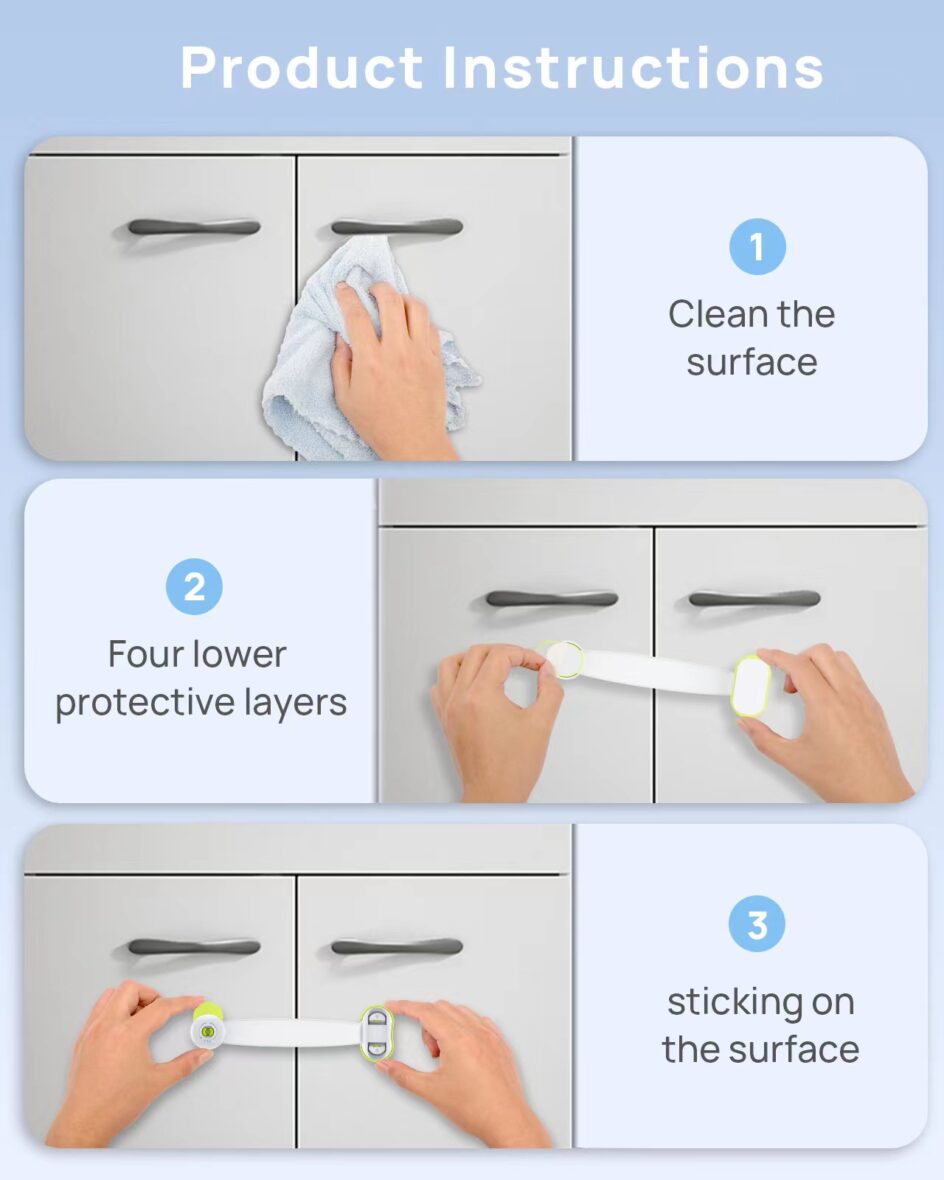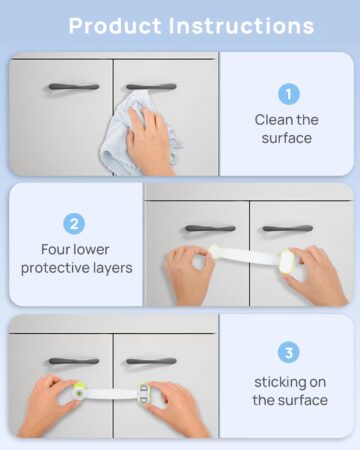 Applicable scene:
Suitable for all kinds of flat, right angle, and round corner furniture.
1) It can lock cabinets, refrigerators, microwave ovens, etc. to prevent babies from opening at will, crushing fingers, damaging objects or falling objects which hurt the baby.
2) The design of double sliding buttons on both sides can prevent children from opening the product more effectively, and it is convenient and safe for adults to operate and use.
Application method:
1) The dust, oil, moisture, etc, must be wiped off before use to ensure that the veneer is clean.
2) Confirm the position where the product needs to be installed (in the locked state), place the product in a suitable position, peel off the release paper on the tape, and stick it firmly on one side.
3) After pasting, gives 24hrs cure time. The adhesive tape will be completely cured and firmly adhered (do not pull/try the product immediately after pasted)
4) Do not touch the adhesive rubber surface with your hands.