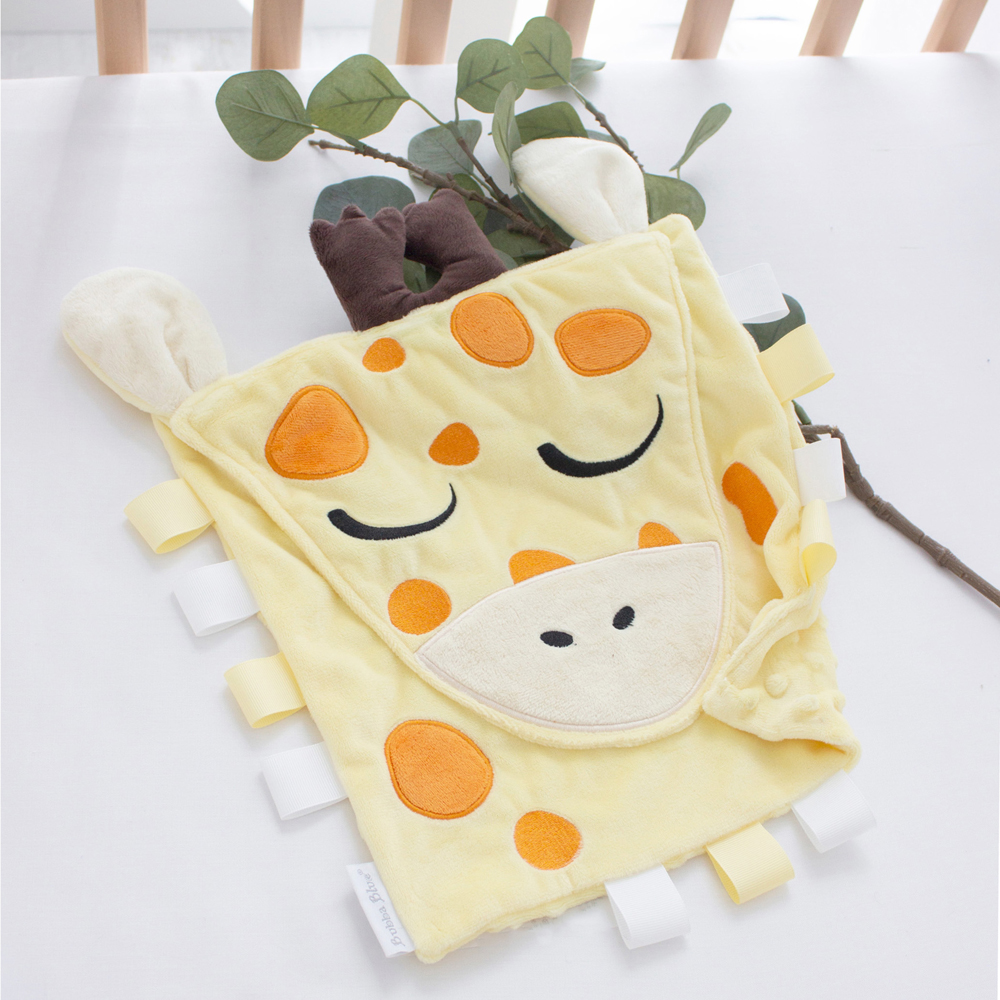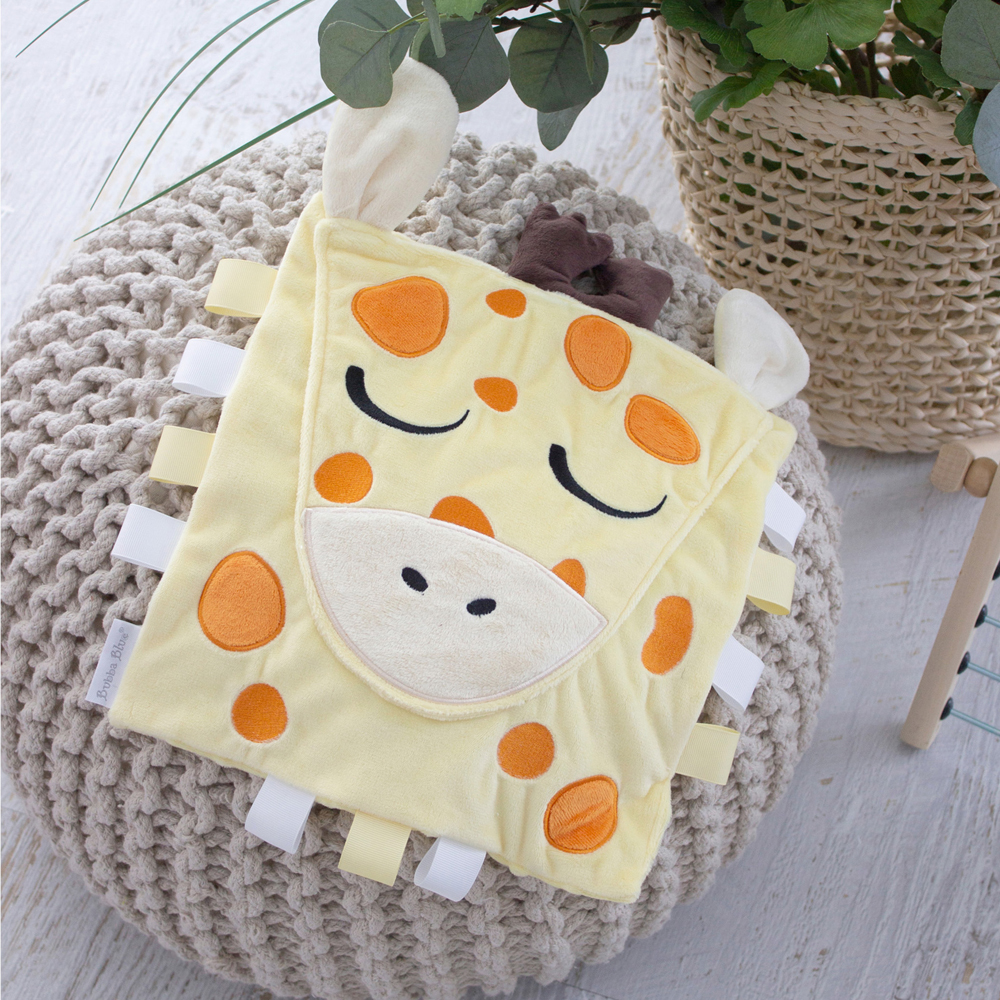 Little ones will delight in these fun Zoo Animals Security Blankets.
Perfect as a comforter, stimulation toy and first cuddle friend for your baby.
Fun novelty animal design
Super soft and snuggly
Stimulating ribbon tag and crackle sound features
Use as a Security Blanket & Comforter
Easy for little hands to hold
Suitable for 3 months+
Babies love their Bubba Blue security blankets and comfort toys.
We recommend purchasing a spare security blanket for ease of washing, and emergencies in case one gets lost!
Time for Bed?
Babies love their Bubba Blue security blankets at bed time. DO NOT ALLOW SECURITY BLANKET TO COVER BABY'S FACE OR RESTRICT AIR FLOW. If using in the cot or bed, ensure your baby's face & head are ALWAYS UNCOVERED and REMOVE from the cot/bed once the baby is asleep or unattended.
Construction: Polyester
Note: Fibre contents listed are exclusive of trims.
Safety
Clean regularly as per our instructions. Test that the security blanket's ribbons are secure at all times. If NOT, please discontinue to use the product. Please check regularly for any wear and tear to ensure the utmost safety for the child. In the event you discover any rips or tears in your Security Blanket discontinue use. Never leave your baby unattended with a security toy.
Care instructions
Warm hand wash before first use. Wash with like colours. Do not soak, rub or wring. Do not bleach. Do not tumble dry. Do not iron. Do not dry clean (X).