Have an eye on your house anytime
Full HD wide angle Camera Its Full HD resolution and its 140° wide angle, the IC722w will let you have a perfect control and monitoring of your house.
Time-Lapse recording With the Time-Lapse recording function, things that happened during days or even years in real time can be played back over just a few minutes. The camera will take frames periodically according to the time interval and the frame rate you specify and will produce a time-lapse video. This function can be applied to many situations. You can easily capture beautiful footages of subtle events such as a flower blooming, an incubation process to record a construction process.
Night vision
For day & night usage, the IP Camera features one single lens equipped by an Infrared cut-off filter. The Infrared filter will sense the luminosity of the room and will switch the filter to either day or night mode.

Two-way Audio
You are able to listen and monitor what is going on in your home and you can talk to the people in your house through your camera speakers. Your IP Camera features built-in speakers and a speaker jack that allows you to connect an external speaker for a higher volume.
Push notification You will be notified on your mobile devices when an event (motion or sound) is detected. Even if your mobile is in sleep mode, you will be notified anywhere, anytime if something abnormal is happening in your house.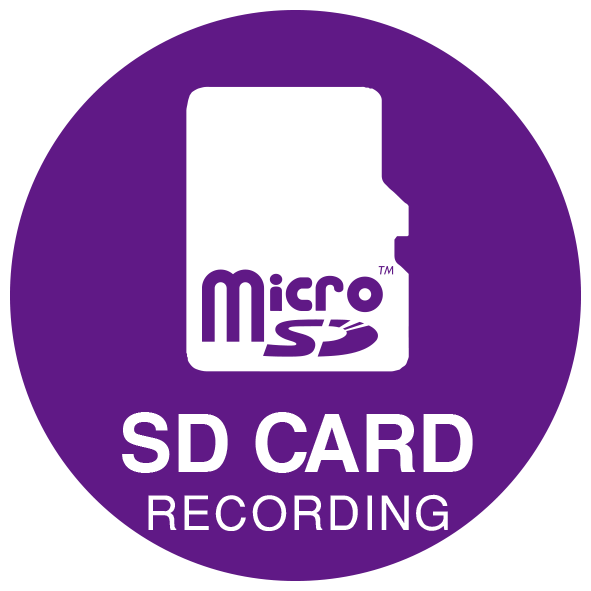 Save the most important moments
Recording on Micro SD Card You are able to playback the recorded videos on your iPhone/iPad and Android devices. Video recording triggered by events allow you to record what just happened and save it on a Micro SD card. The motion and sound detection recording has a 5 seconds prerecording, so you will never miss any critical moment.

Recording on NAS and on the Cloud You can record the video files into any standard NAS devices or to your Dropbox account. And you can play the recorded video files remotely on your mobile devices or computers.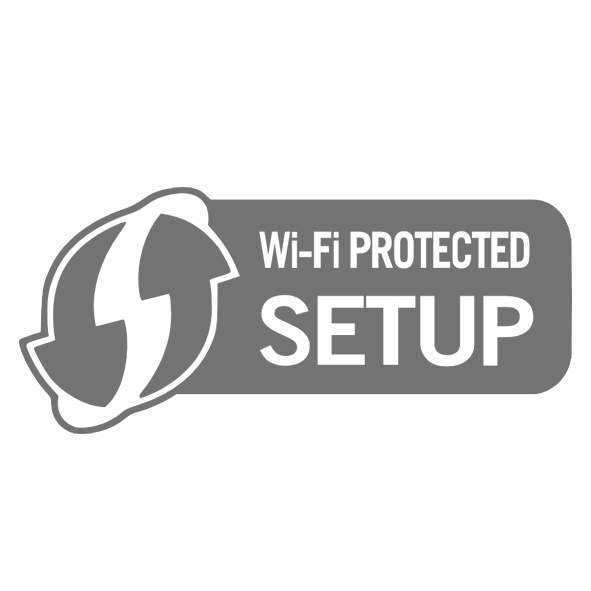 Setup your IP Camera in seconds
WPS (Wi-Fi Protect Setup) You can set up the Wi-Fi connection of the camera by pushing the WPS button on the camera and on the router. Configuring an IP camera has never been that easy.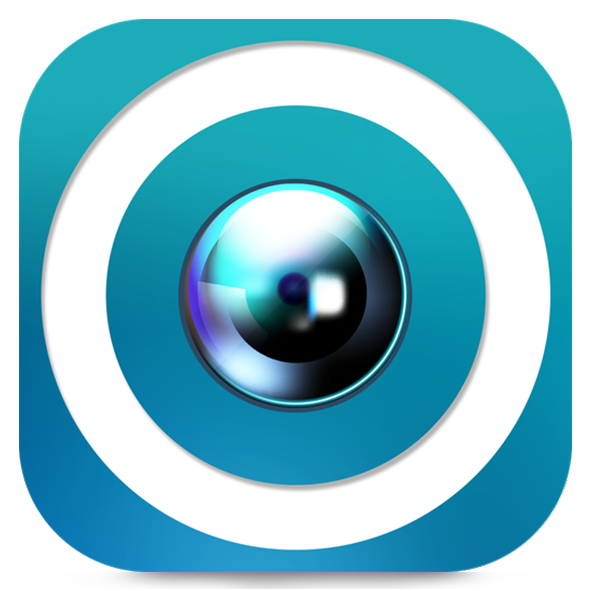 mCamView2 Our Smart Home App
mCamView2, with its intuitive design, will let you have the best usage and user experience of your IP camera, you will be able to easily configure and use all the innovative features provided by your camera. You will be able to configure alarms notifications and associated schedules so you can define how and when you will be notified when something abnormal happens inside of your house. In few taps on the App, you will be able to playback your video recordings stored in your smartphone memory, in your camera SD card, your Dropbox account and your NAS devices. You can very intuitively configure our revolutionary Time-Lapse recording feature and Playback your Time-Lapse videos. Our Full HD IP camera is ideal to monitor your house, getting notified and playback your video recordings stored in different kind of storages.
Features:
Hardware •  Full HD 1920×1080 at 30fps •  The lens is wide angle up to 140 degree •  H.264 video compression •  Internal real time clock •  WPS •  IR cut for days and night usage •  Two sensors/lens for day and night separately •  2.4G Hz WiFi with WEP and WPA/WPA2 security support Software IP Camera functions •  Live view mode •  Camera control access •  Multi-cameras monitoring •  Connect up to 8 users simultaneously •  Easy setup •  Night mode control – support automatic, manual and schedule mode •  Privacy mode – Lock your camera •  Watchdog function to prevent system failure Playback recording •  Time-Lapse recording •  SD card recording with 5 seconds of pre-recording •  Cloud recording on Dropbox with 5 seconds of pre-recording •  NAS recording with 5 seconds of pre-recording •  Local recording on your mobile devices with 5 seconds of pre-recording Notifications •  Push notifications when an event is detected Connected Apps •  App for mobile devices iOS and Android •  Desktop App for Windows and Mac
Setup:
Specifications:
POWER DC 5V/1.5A PROCESSORS RISC CPU, hardware video processing and compression NETWORK INTERFACE Ethernet 10BaseT/100BaseTX, Auto-MDIX, RJ-45 WIRELESS INTERFACE 2.4 GHz WiFi, Range: 100 meters line of sight Full HD Resolution 1920×1080 IMAGE SENSOR RGB 2 Mega 1/2.7 inch CMOS Day and night separate sensors Automatic exposure control, automatic white balance, automatic gain control, automatic brightness control LIGHT SENSITIVITY 0.2 Lux ( IR LED off ) 0 Lux (with 10 meters IR LED on) Automatically turn on the IR LED on low light environment LENS M12, 2.8 mm, F1.8, viewing angle:140°, fixed iris. focus range: 50 cm to infinity BUTTONS One reset button, to factory default settings One WPS button for automatic WiFi setup VIDEO COMPRESSION H.264, high profile INDICATORS One LED for Internet connection status indication One LED for Ethernet connection indication One LED for SD card recording indication AUDIO Built-in microphone for audio monitoring Built-in 0.5W speaker for alarm and half-duplex two-way audio Audio compression: G.711 DIMENSIONS WEIGHT 116 x 57 x 31 mm (H x W x D) 126 g, incl. camera bracket, excl. power adaptor