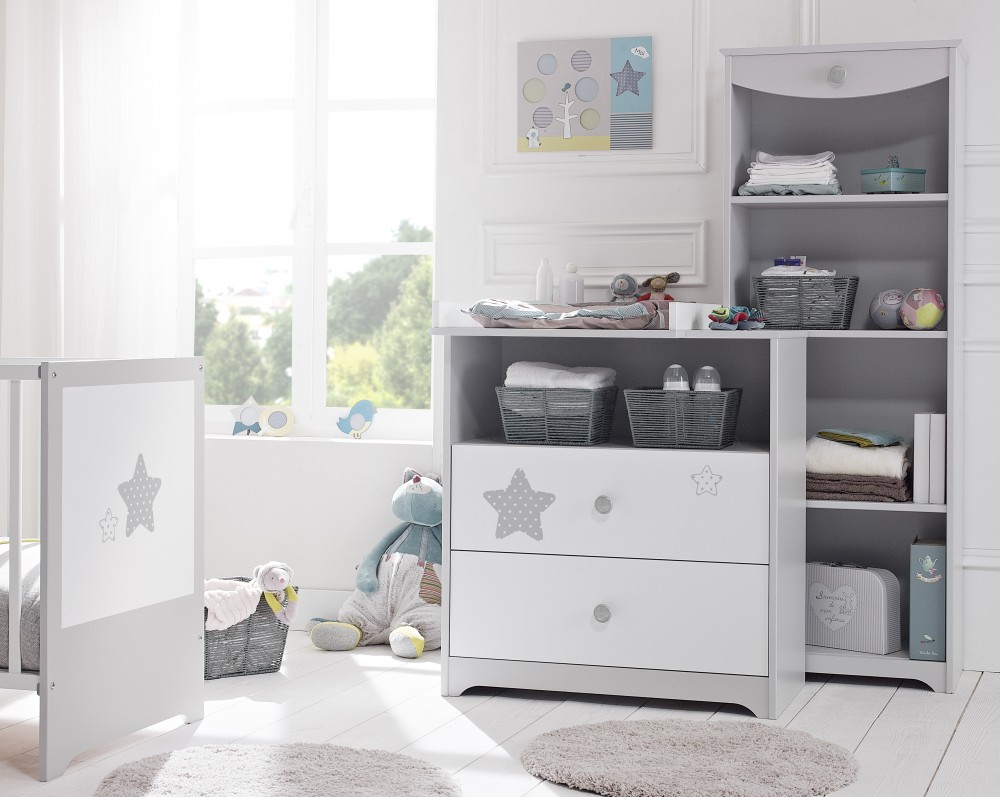 2 DIFFERENT TYPES OF BED: 60 x 120 cm and 70 x 140 cm cot for babies (from birth to 3 years), converts into a little bed
(3-5 years) thanks to its transformation panels (sold separatel y).
ERGONOMIC ADJUSTABLE BASE: 60 x 120 cm and 70 x 140 cm cots with adjustable bases (2 positions) for ergonomic base height adjustment (so Mum doesn't have to bend over to reach the bottom of the bed when the baby is very small).
DIFFERENT STORAGE OPTIONS TO MEET ALL NEEDS:
• A single wardrobe for small bedrooms.
• A wardrobe with 2 doors and 1 niche to store toys, books and decorative items, with a hanging side and a shelving side (3 storage compartments).
• A chest of drawers with 2 drawers and 1 niche to store everything
you need for your baby close to hand.
FOR A HEALTHY ENVIRONMENT: the wood panels used in this collection contain very low levels of solvents. Their formaldehyde content is less than 4mg/100g, two times lower than the minimum (E1) stipulated in the European standard (EN 13986).