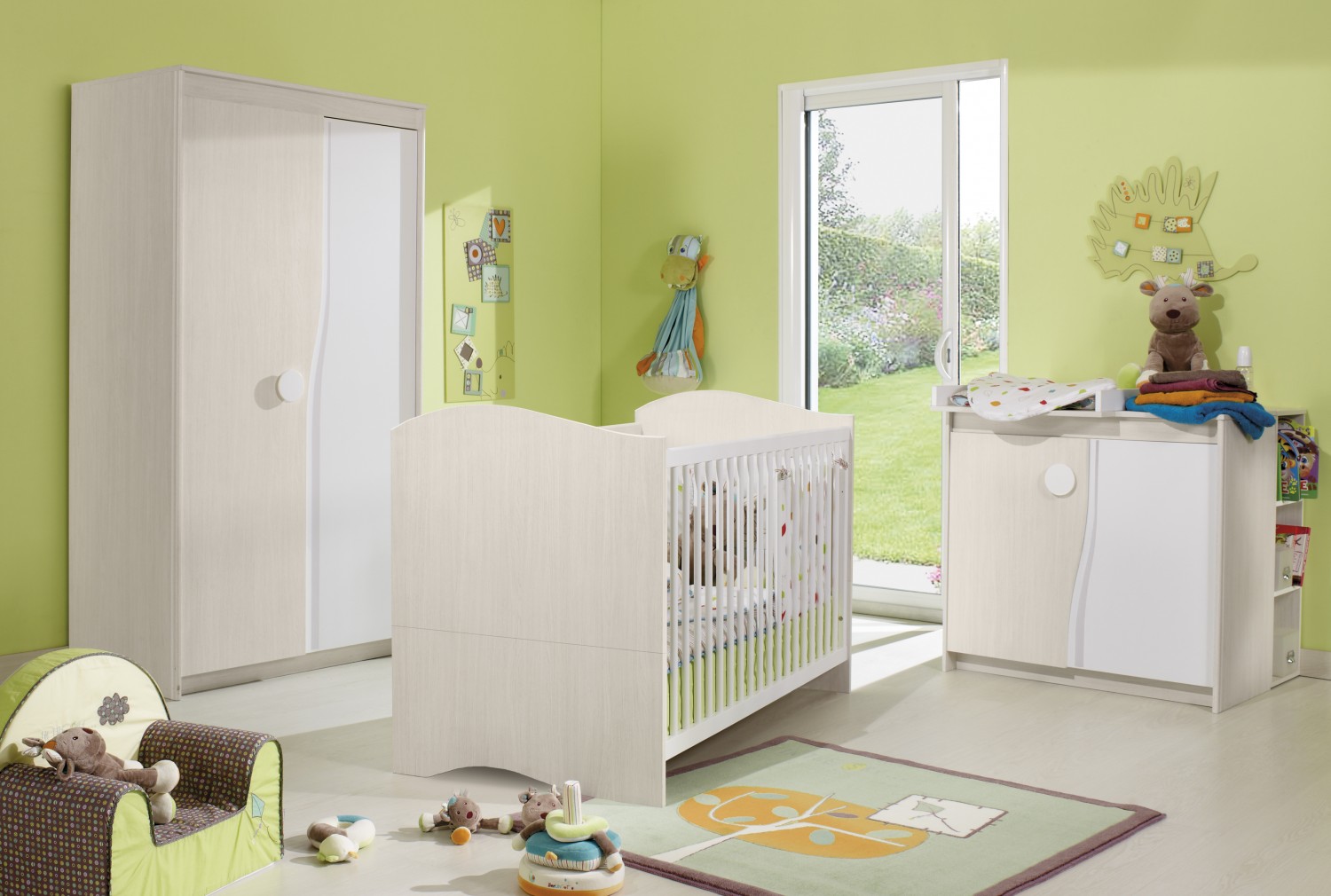 • SHAPES
Classic and timeless.
A mix of straight and curved shapes for a softer look.
• Light-coloured wood for a soft finish, straight and curved lines, a simple, timeless style enhanced with a screen-printed curved line.
Composition:
• Panels made from particleboard covered with imitation bleached cherry or white decor paper.
• White lacquered solid beech bars. Bed base in solid beech.
• White ABS handles.
Deliver in Flat Pack.
Optional: Site Installation service charge: Cot: $30, Convertible Cot Bed: $60, Chest: $40, Wardrobe: $60
FOR A HEALTHY ENVIRONMENT: the wood panels used in this collection contain very low levels of solvents. Their formaldehyde content is less than 4mg/100g, two times lower than the minimum (E1) stipulated in the European standard (EN 13986).