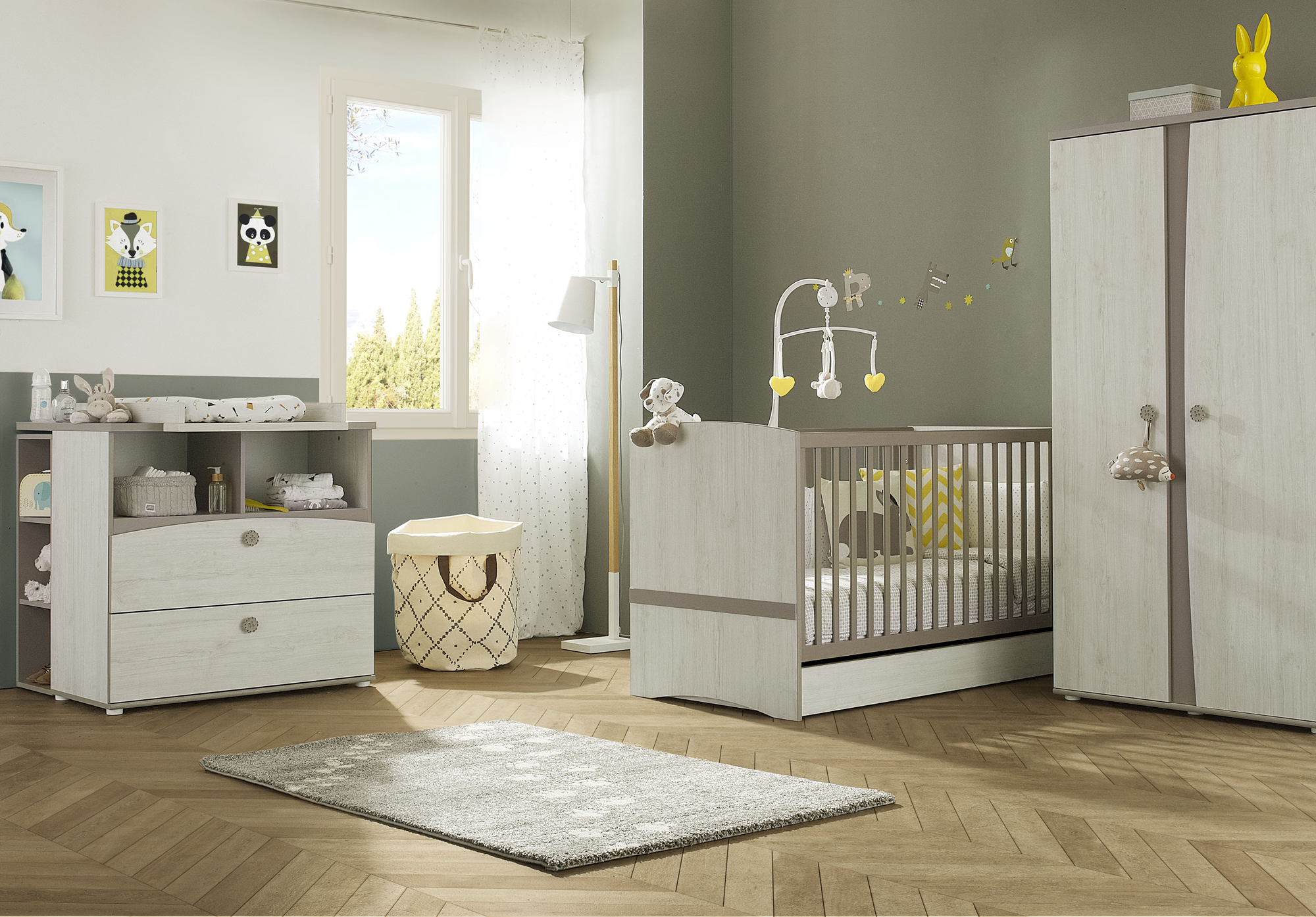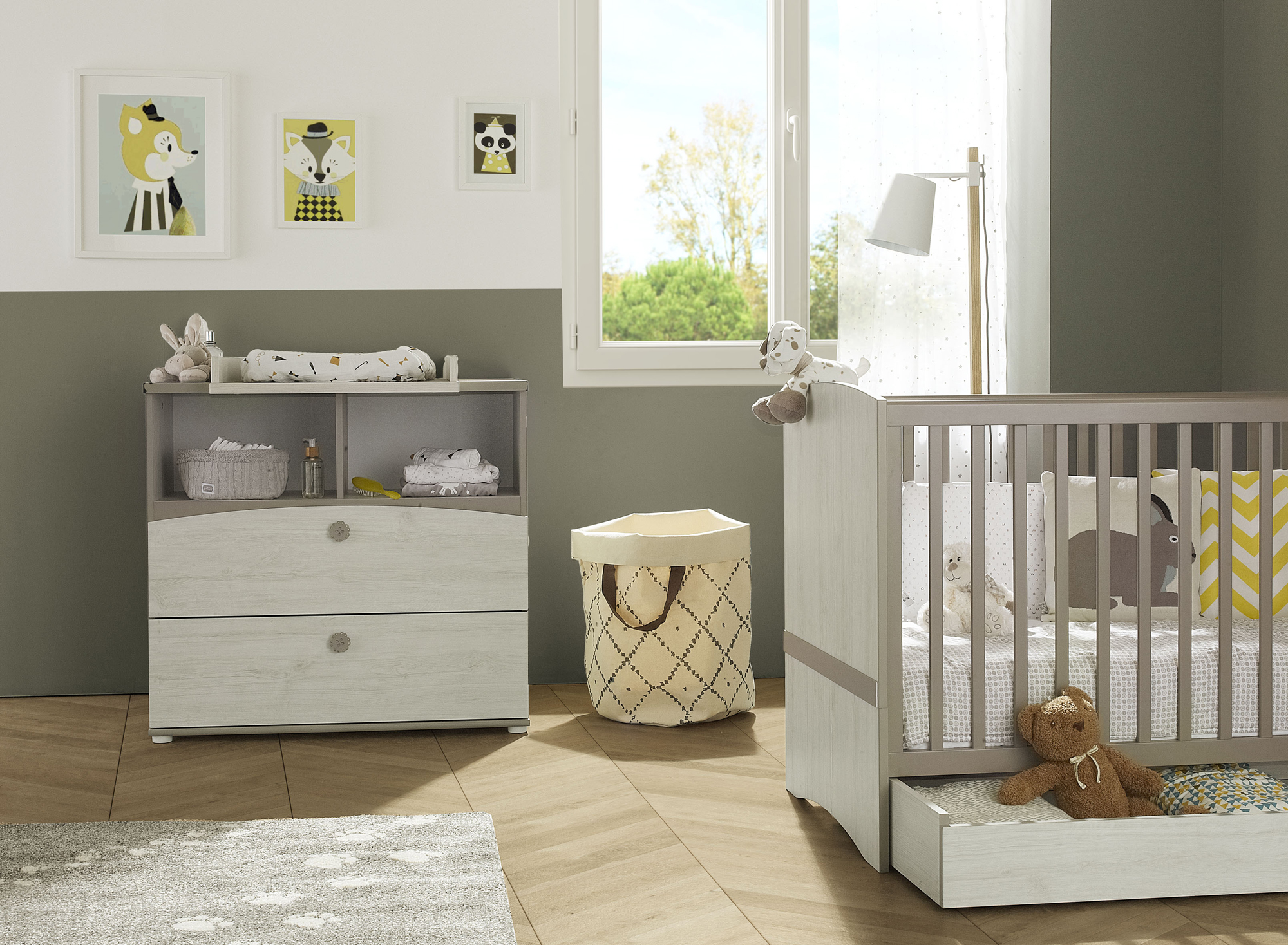 DESIGN – STYLE:
• FINISHES: Grey oak patina effect base, Plain taupe
• SHAPES: Reworked traditional charm.
• Curved fronts for soft, elegant lines.
Grey and plain taupe wood effect for authentic charm with a modern twist.
COMPOSITION:
• Particleboard panels and fronts covered with grey oak effect or plain taupe foil.
• Solid beech railing with taupe lacquer.
Solid beech base.
• Includes two taupe ABS handle kits (flower shape or round).
Deliver in Flat Pack.
Optional: Site Installation service charge: Cot: $30, Convertible Cot Bed: $60, Chest: $40, Wardrobe: $60
FOR A HEALTHY ENVIRONMENT: the wood panels used in this collection contain very low levels of solvents. Their formaldehyde content is less than 4mg/100g, two times lower than the minimum (E1) stipulated in the European standard (EN 13986).