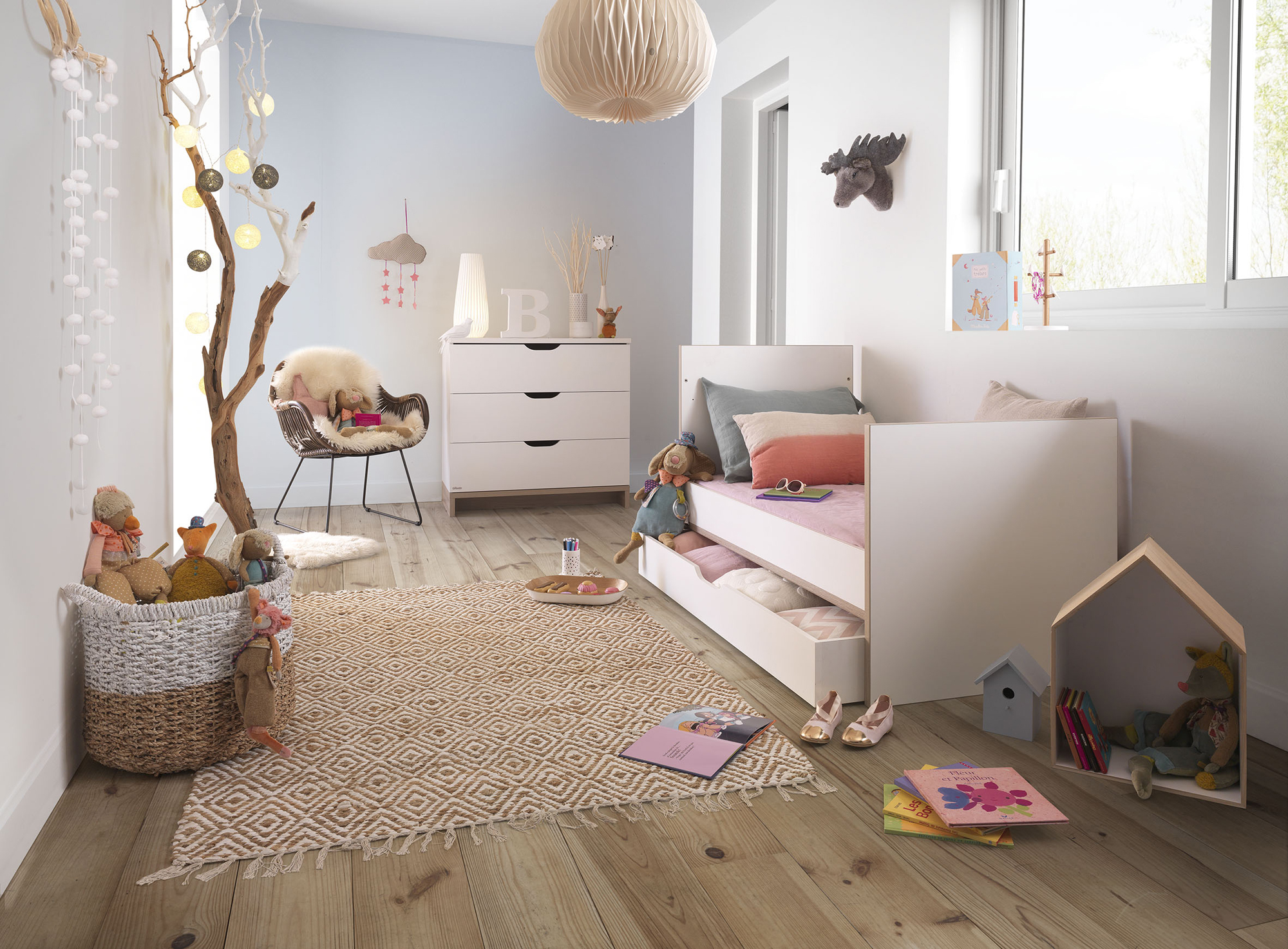 DESIGN – STYLE:
• FINISHES: Matt white lacquer on the fronts, Cedar effect base, White melamine
• SHAPES: Contemporary and timeless.
• An understated, elegant construction. Matt white lacquered fronts with a cedar effect plinth.
COMPOSITION:
• Particleboard covered with matt white lacquer or white melamine, or cedar effect foil.
• White lacquered solid beech railings.
Solid beech base.
Deliver in Flat Pack.
Optional: Site Installation service charge: Cot: $30, Convertible Cot Bed: $60, Chest: $40, Wardrobe: $60
FOR A HEALTHY ENVIRONMENT: the wood panels used in this collection contain very low levels of solvents. Their formaldehyde content is less than 4mg/100g, two times lower than the minimum (E1) stipulated in the European standard (EN 13986).