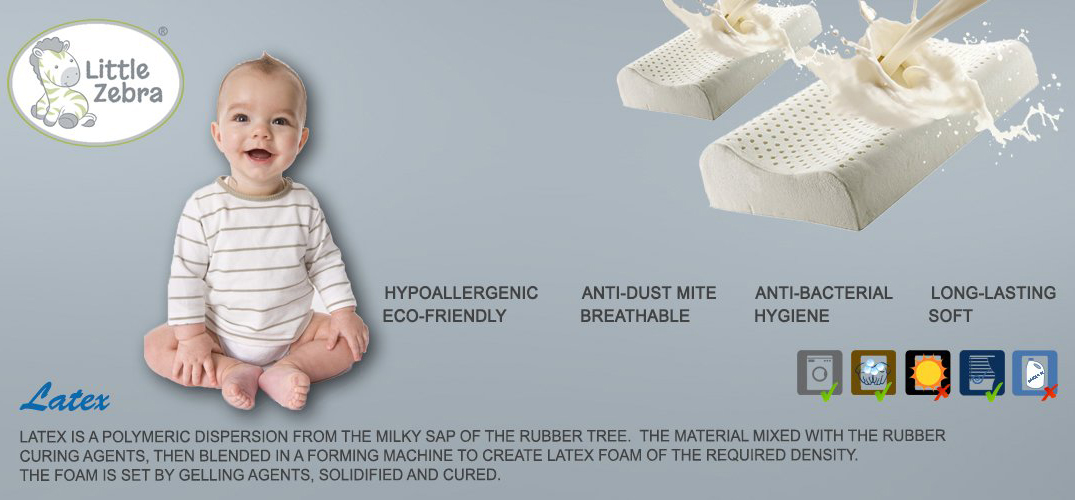 Little Zebra's core products are latex pillows and mattresses for babies and kids from 0 – 16 years. In addition, the company also provides latex pillows of regular size for adults.
The latex used for Little Zebra products is 100% natural, of high quality and environmentally friendly. The inherent qualities of the natural latex offer Little Zebra pillows and mattresses with multiple advantages, including consistent body support during sleep, prohibiting growth of bacteria and dust mite and an unprecedented level of breathability.
Therefore, Little Zebra pillows and mattresses provide users with a healthy, hygienic and comfortable sleep, which highly benefit babies and kids who are still in their body growth period.